The Benefits of an ID Bureau Service
The Benefits of an ID Bureau Service
All organisations need to ensure their security and identifying staff, visitors and contractors identity is a key part of this. In fact there is no better way to ensure identity than by issuing each employee with a professionally printed ID card which should be worn at all times when on the premises. This helps to ensure that only authorised personnel go in and out of your building.
More and more at Total ID we are finding that businesses and organisations are looking to outsource their ID card requirements. An ID bureau service is often the perfect solution for organisations offering benefits including:
Professional results – High quality print and personalisation
Cost effective production – No capital costs, simply pay for your card credits
Versatile and easy – Exceptional customer service and turnaround
Flexible options – Complete encoding, fulfillment & mailing support service
Secure design and production – Optional security holograms, designs and finishes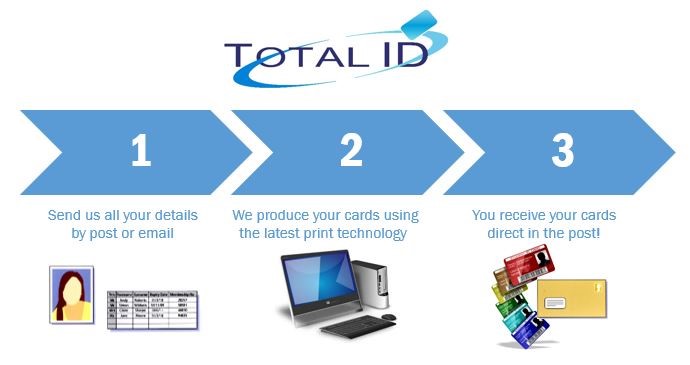 Outsourcing your ID requirements eliminates the potential for purchasing and maintaining expensive equipment - delivering your cards direct to you!
For more information why not contact our team today?