The price display card is right!
The price display card is right!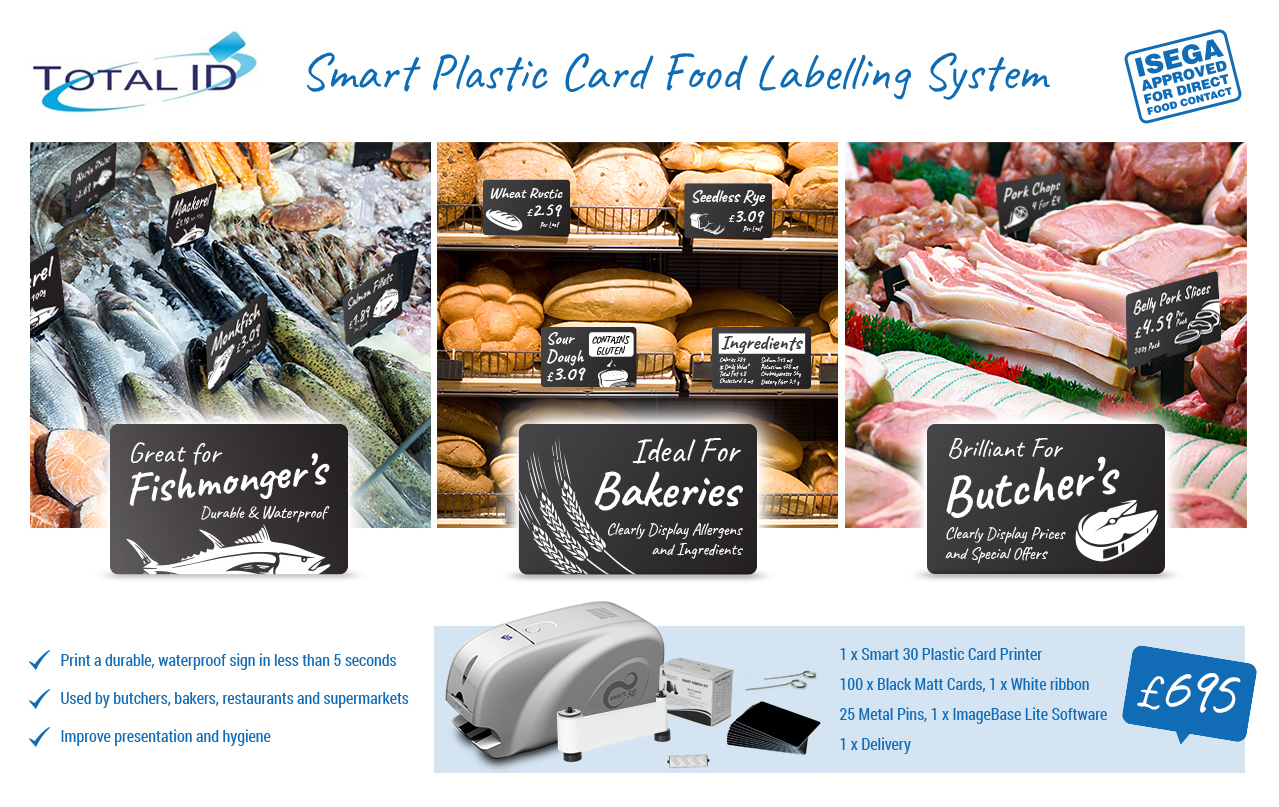 Plastic cards are not just being used for ID cards but are finding many new uses. One market in particular where a plastic card system is helping add value is delicatessen counters and food stores.
Total ID's systems are enabling store owners to quickly and simply produce price display cards. A durable, waterproof display card sign can be produced in less than 5 seconds helping to enhance the look of the shop, provide a professional image and maintain hygiene.
Ideal for Butchers, Restaurant, Fishmongers, Bakers, Grocers, Sweet shops, Wine merchants, Deli & cheese shops Total ID's Plastic Card Display System is available from only £695.00 and will save stores time & money!
To find out more or for printed card samples contact Total ID today.