Latest offers from Total ID this Autumn
Latest offers from Total ID this Autumn
Now that Summer is over and Autumn is now here - Total ID have a number of special offers to help with your ID requirements.
Special ID Printer Ribbon Offer
If you need to buy some printer ribbons - why not take advantage of our new Printer Ribbon offer? Buy 5 and the 6th will be half price or stock up with 10 and an 11th will be FREE!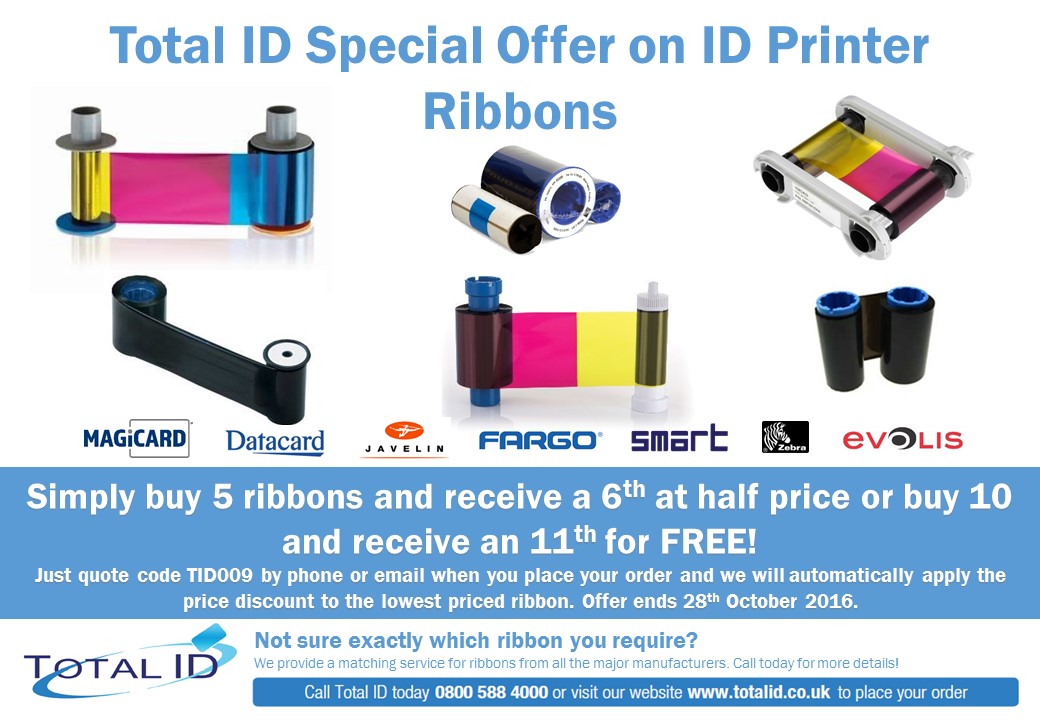 The discount applies to the lowest price ribbon and full terms and conditions can be seen here. Simply quote TID009 when you place your order by phone on 0800 588 4000 or email and we will apply the discount for you.
The offer does not apply to orders placed directly via the website - please phone 0800 588 4000 or email your requirements.
Free bumper box of Retro sweets - for orders over £250!
For those of you with a sweet tooth, simply spend £250.00 excluding VAT and delivery and we will send you a FREE box crammed full of your favourite childhood sweets in a gorgeous red box with a gold bow - whilst stocks last.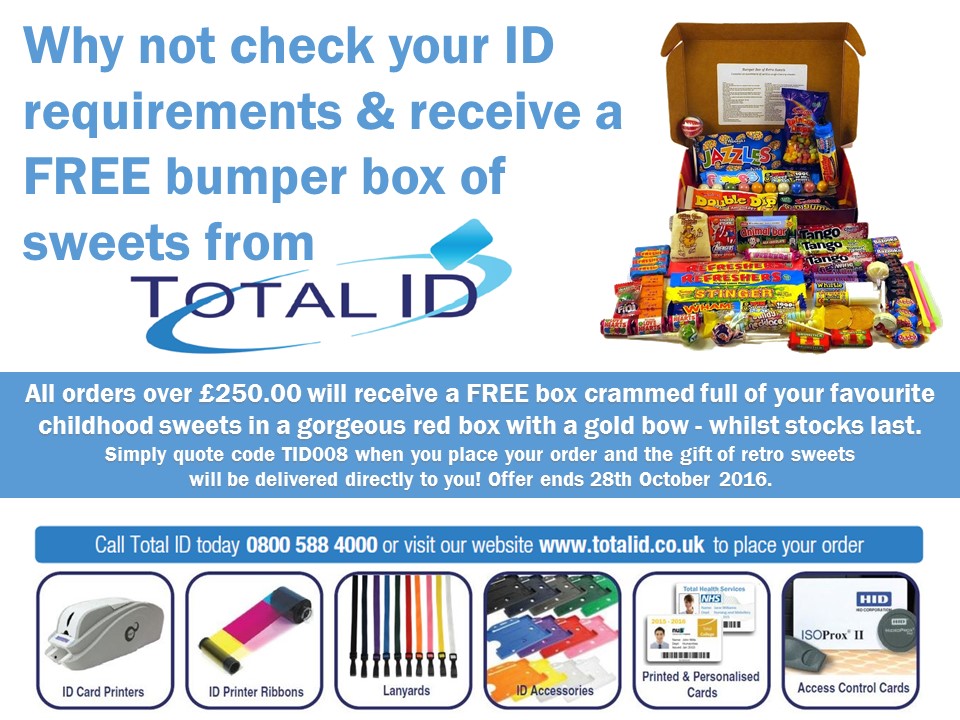 Simply quote code TID008 when you place your order and the gift of retro sweets will be delivered directly to you.
To take advantage of either of these special offers or to find out more just call our friendly team today on 0800 588 4000.