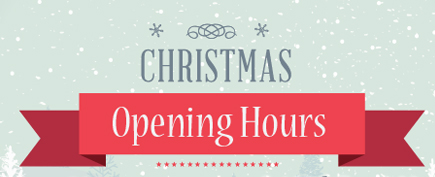 We will close at 5pm on Thursday 22nd December and reopen for business at 9am on Tuesday 3rd January 2017.

Make sure your ID stock levels are OK and ensure that any orders are placed by 14.00 on Thursday 22nd December.

We will monitor emails periodically during this period so if you have an extremely urgent requirement please email [email protected] with URGENT in the Subject line.